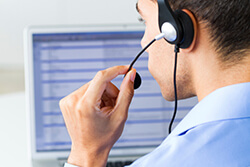 1995
Agents begin processing orders over the phone
Order processing was among the first advances that set Contact One apart as far more than just an answering service.
Contact One adds email support services
Email was cutting edge office technology at the time Contact One began offering email support. The new offering enabled clients to quickly and easily receive messages from their Contact One agents.
In the News