Order Taking
Our systems can talk to your systems and our agents handle your order taking needs seamlessly. You can run your business 24/7 without an in-house staff covering all those hours. It's cool. And today's marketplace demands it.
Features
Close the Sale 24/7
Live Answer or Web Chat
Increase Website Effectiveness
Customized to Your Needs
Ideal For..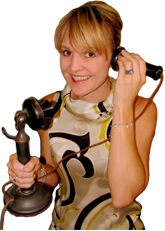 Small E-Commerce Websites

Increase sales without increasing staff.

Catalog Companies

Expand your availability to more customers.

Event Reservations / Ticket Sales

Business conference or charity event: eliminate reservation hassles.

Start-Up Companies

Look big, be extra responsive to customers right away