Medical Answering Service
A good medical answering service can be hard to find (click here to view our Answering Service Guide) and great after hours support is even harder to find. Patient confidentiality is a matter of law (we know our HIPAA from a hole in the ground). Prompt and accurate transfer of information at any hour of any day can be a matter of life and death. Courtesy and the ability to make the patient feel important are missing elements in so many parts of the health care system these days. Professionals who are still able to offer this to their patients stand out in the crowd.
HIPAA Compliant Secure Messaging from OnPage

At Contact One Call Center we are always looking for ways to enhance the medical answering service we provide to our healthcare customers. Currently we see the following trends in the market:
Users want to carry ONE device for communication.
Paging providers are reducing transmitter locations resulting in limited, spotted, coverage
Wide-area coverage is desired by users but yet way too expensive
Users need additional features like Delivery & Read confirmation and Reply capabilities.
Users turned to SMS to resolve some of the issues above however it is not HIPAA/HITECH compliant
Next version of HIPAA Standards has a compliance due date of January 1, 2012
Considering the mentioned trends, we have searched for services that address all the above issues in order to offer a complete medical answering service. We have been working with Onset Technology, a Massachusetts based company, creator of OnPageTM. OnPage is a first-of-a-kind virtual pager service residing on a Smartphone, with never-before-possible paging functionalities and benefits.
Click Here to download more information about how this technology can simplify the way you communicate and receive a 40% discount.
HIPAA Compliant
Employees that care
Prompt and Accurate 24/7
Services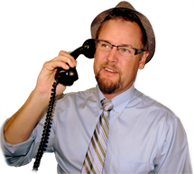 All Calls

digitally recorded

Custom Message Protocols

to suit your particular needs.

Call Screening or Overflow

support to increase office staff productivity

Message Delivery

via text, email, voice or fax available

Reports

customized to fit your needs. And ours show up on time!